Christmas Bounce House Rental Nashville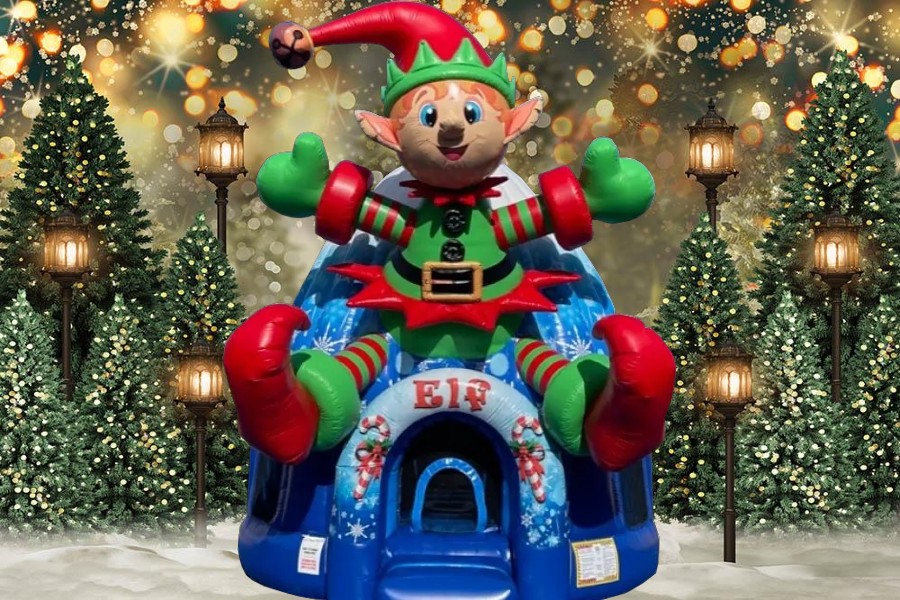 Our Elf Bounce House Rental is simply amazing! Displaying a huge 3D Elf in front of the bounce house, and made with a beautiful color combination, this Christmas bounce house rental will take your event to the next level!
Learn More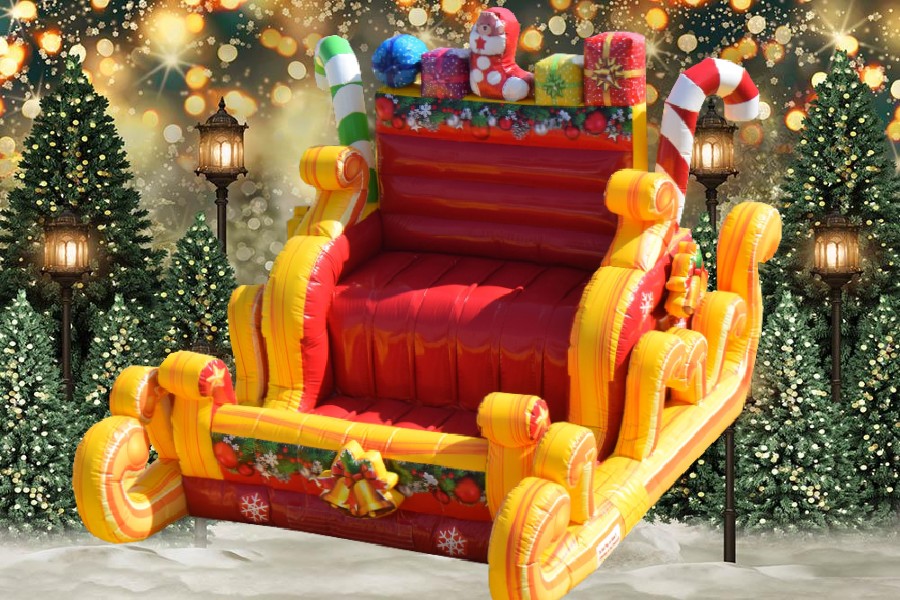 Santa Sleigh Selfie Booth
Rental Nashville
Introducing the most amazing Holiday Photo Booth Rental prop in Nashville!
This Santa Sleigh Rental is big enough to seat an entire family, take pictures or selfies, and create lifetime Holiday memories! Reserve it Today!
More Info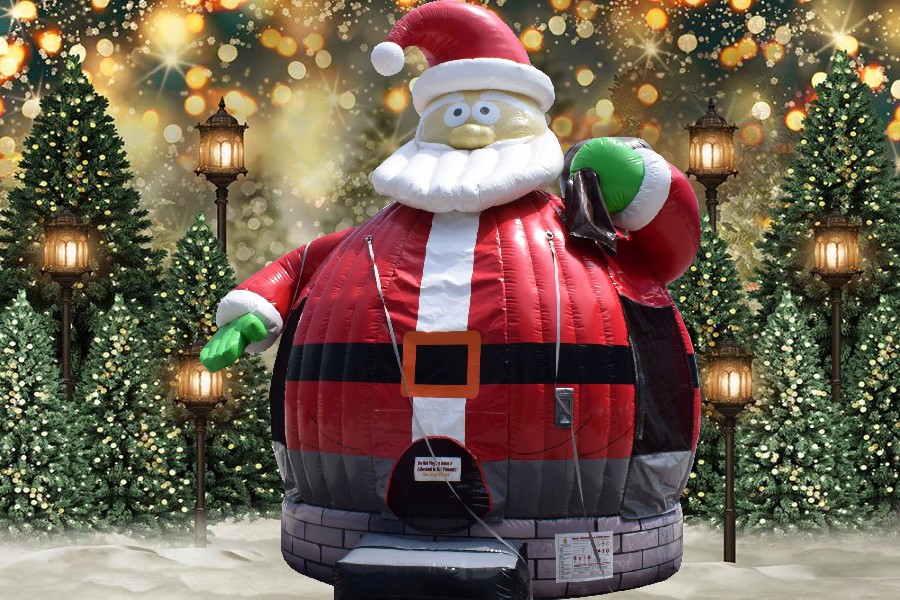 Santa Claus is the most iconic Christmas Character and our Santa Bounce House Rental is by far the most popular of our Christmas Bounce House Rental inventory! Book our Santa Bouncy House or any of our Christmas Bounce Houses online 24/7
Learn More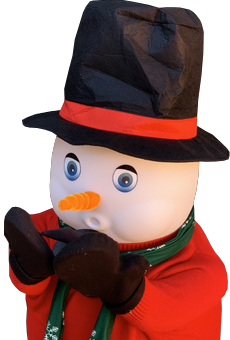 Do you have any other equipment for winter events?
How about our enchanting Snowman Snow Machine Rental, a delightful creation that combines the whimsical charm of a snowman with the magical experience of falling snow. This innovative Nashville
snow machine rental
is ingeniously designed in the shape of a cheerful snowman, adding a touch of wonder and joy to any winter-themed event or festive occasion. Standing tall and proud, the Snowman Snow Machine rental is crafted with meticulous attention to detail. Its body, resembling a classic snowman, features a round and plump base that mimics a snowball, while the middle section represents the snowman's torso, adorned with buttons and a vibrant scarf.
Learn About our Snowman Snow Machine Rental
Kids have a blast in Christmas bounce houses, and it's not hard to see why. These festive Christmas inflatables offer an exciting way for children to enjoy the holiday season. Here's how kids have fun in our Christmas bounce house rental:
1. Pure Excitement: The moment kids see a Christmas-themed bounce house rental, their faces light up with excitement. The colorful and holiday-themed designs instantly draw them in, setting the stage for a day of fun.
2. Safe Physical Activity: Bouncing around in a Christmas bounce house rental provides an excellent outlet for kids to burn off energy and engage in physical activity.
3. Social Interaction: Christmas bounce houses are often large enough to accommodate several children at once. This encourages social interaction as kids bounce together, laugh, and make new friends.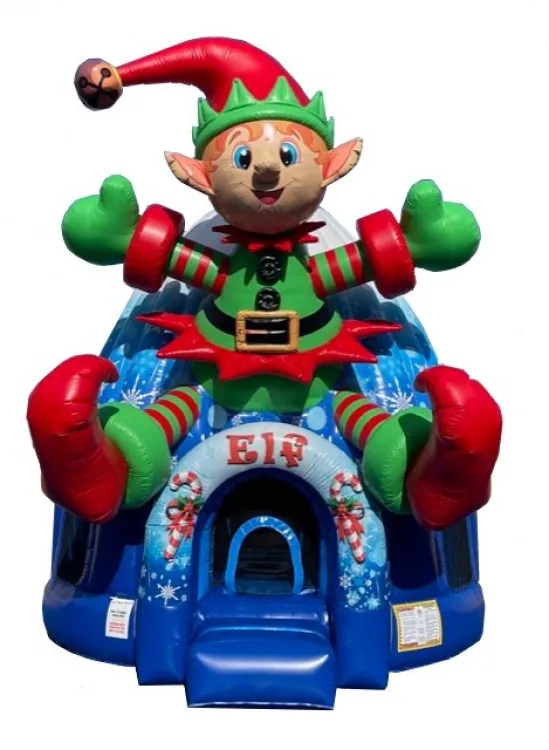 4. Imagination and Role-Play: Many Christmas bounce houses feature holiday-themed elements like Santa Claus, reindeer, snowmen, and more. Kids often engage in imaginative play, pretending to be Santa's helpers, delivering presents, or having snowball fights. It fosters creativity and imaginative storytelling.
5. Challenges and Obstacles: Some Christmas bounce houses come with obstacle courses, tunnels, and slides. Kids enjoy navigating these challenges, testing their agility and coordination as they race through candy cane tunnels or slide down gingerbread-themed slides.