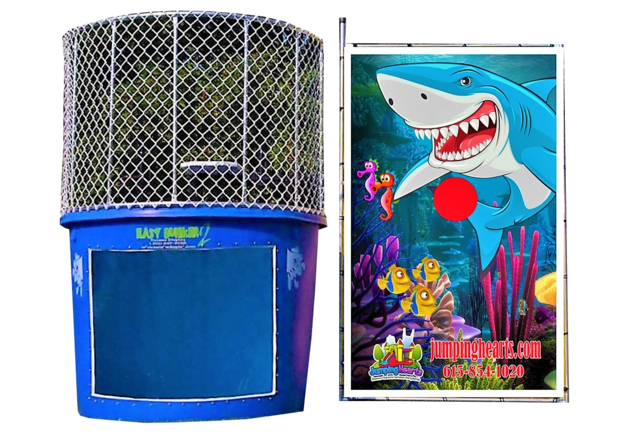 Blue Dunk Tank
Some people call them Dunking Booths and some call them Dunk Tanks, but here in Jumping Hearts... we call them fun!
A Dunk Tank is a classic carnival game that guarantees lots of fun and laughs in your event.
If you've been dreaming about the perfect opportunity to get revenge on that co-worker that pranked you, or maybe you want to dunk your principal at a school fundraiser, our Dunk Tank rental is the way to go.
For events including one of our dunk tanks, we also recommend rent obstacle courses, water slides, or interactive games, as well as a snow cone machine to keep everybody cool
You must have a water source to fill the dunk tank and a hose long enough to reach where the dunk tank is going to be setup.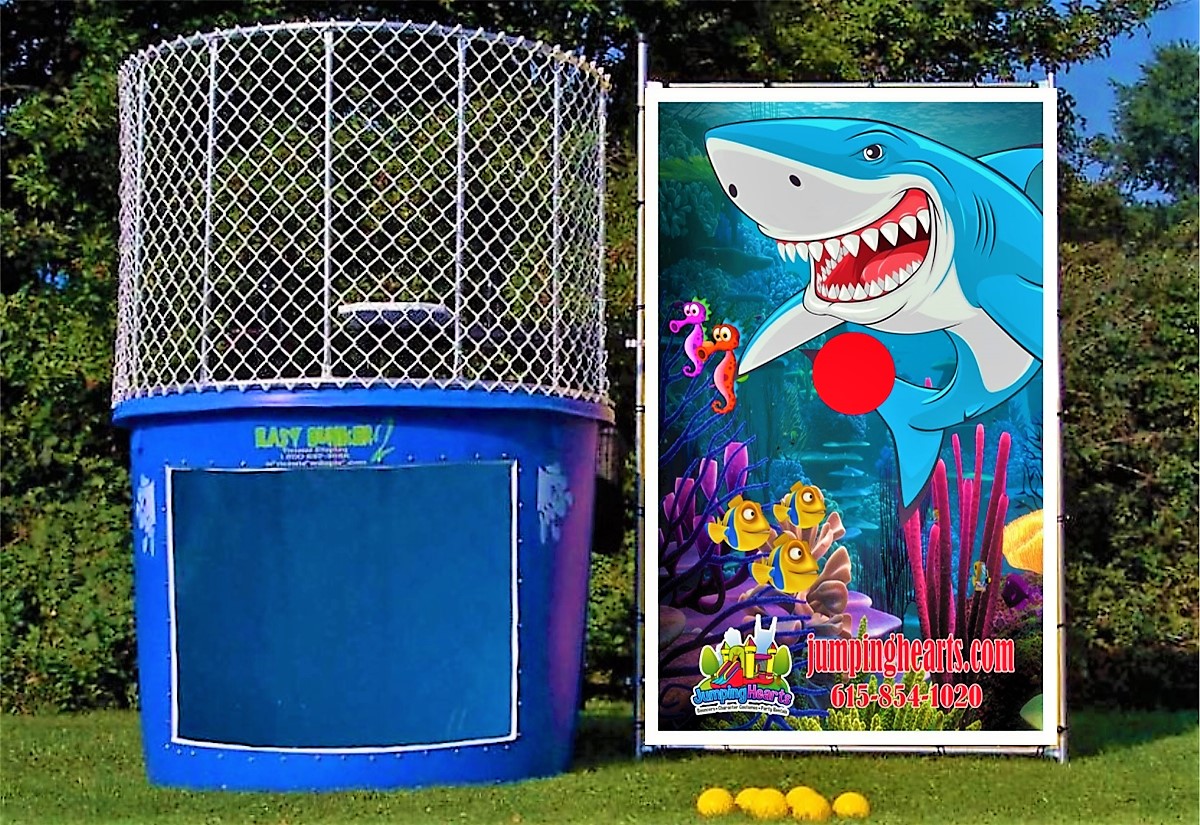 Nashville dunk tank rentals, Nashville dunk tank rental, Nashville dunking booth rental, Nashville dunking booth rentals, dunk tank rentals Nashville, dunking booth rentals Nashville, Murfreesboro dunk tank rentals, Murfreesboro dunk tank rental, Murfreesboro dunking booth rentals, Murfreesboro dunking booth rental, dunk tank rentals Murfreesboro, dunk tank rental Murfreesboro, dunking booth rentals Murfreesboro, dunking booth rental Murfreesboro, dunk tank rentals Smyrna, dunk tank rental Smyrna, dunking booth rentals Smyrna, dunking booth rental Smyrna, Smyrna dunk tank rentals, Smyrna dunking booth rentals, Dunk tank rentals Nolensville, dunk tank rental Nolensville, dunking booth rentals Nolensville, dunking booth rental Nolensville, Nolensville dunk tank rentals, Nolensville dunk tank rental