Inflatable Slide Rentals Nashville
  Inflatable Slides

Inflatable slide rentals are a must for fall festivals, spring festivals, school events, or church events. And when it becomes to Inflatable Slide rentals, we have a great inventory.
It doesn't matter if you get a single-lane inflatable slide rental or an inflatable double-lane slide rental, everybody in your event will love it! Combine it with an obstacle course rental, and a few inflatable interactive games rental, and your guests will have a great time. Don't forget that we offer cotton candy machine rentals, snow cone machine rentals, and nacho cheese machine rentals as well as concession supplies. We have a great inventory of slide rentals in Nashville, ready to take your party or event a success!
Our prices DO NOT include tax and delivery. Price may vary during Holiday weekends
If your Inflatable Slide Rental is set up indoors, in concrete, or asphalt, or requires sandbags to secure the inflatable slide, there will be an additional fee to your rental.
Inflatable Slide Rentals in Nashville are very popular!
A slide rental is a great way to bring your party or event to the next level!
Inflatable slides rentals are very popular on parties and events because they have the ability to entertain lots of guests, that will form a line to climb to the top of the inflatable slide to feel the adrenaline rush through their body when they're sliding to the bottom of the slide and run to the line to start the fun again and again!
If you are planning a party or an event with lots of guests, we recommend you to add to your Nashville slide rental another type of inflatable rentals. We have in inventory plenty of obstacle course rentals, as well as interactive game rentals and sport game rentals to complement your slide rental and make your party or event awesome!


Interactive games rentals Nashville
Nashville Inflatable Slide Rentals are one of our most popular categories!
Nashville slide rentals are super popular among our inventory categories because lets face it, we all love the feeling of sliding down an inflatable slide!
On top of that, it's the kind of activity that parents and children can enjoy together taking turns sliding down and have fun making of this inflatable slide rental a great family time.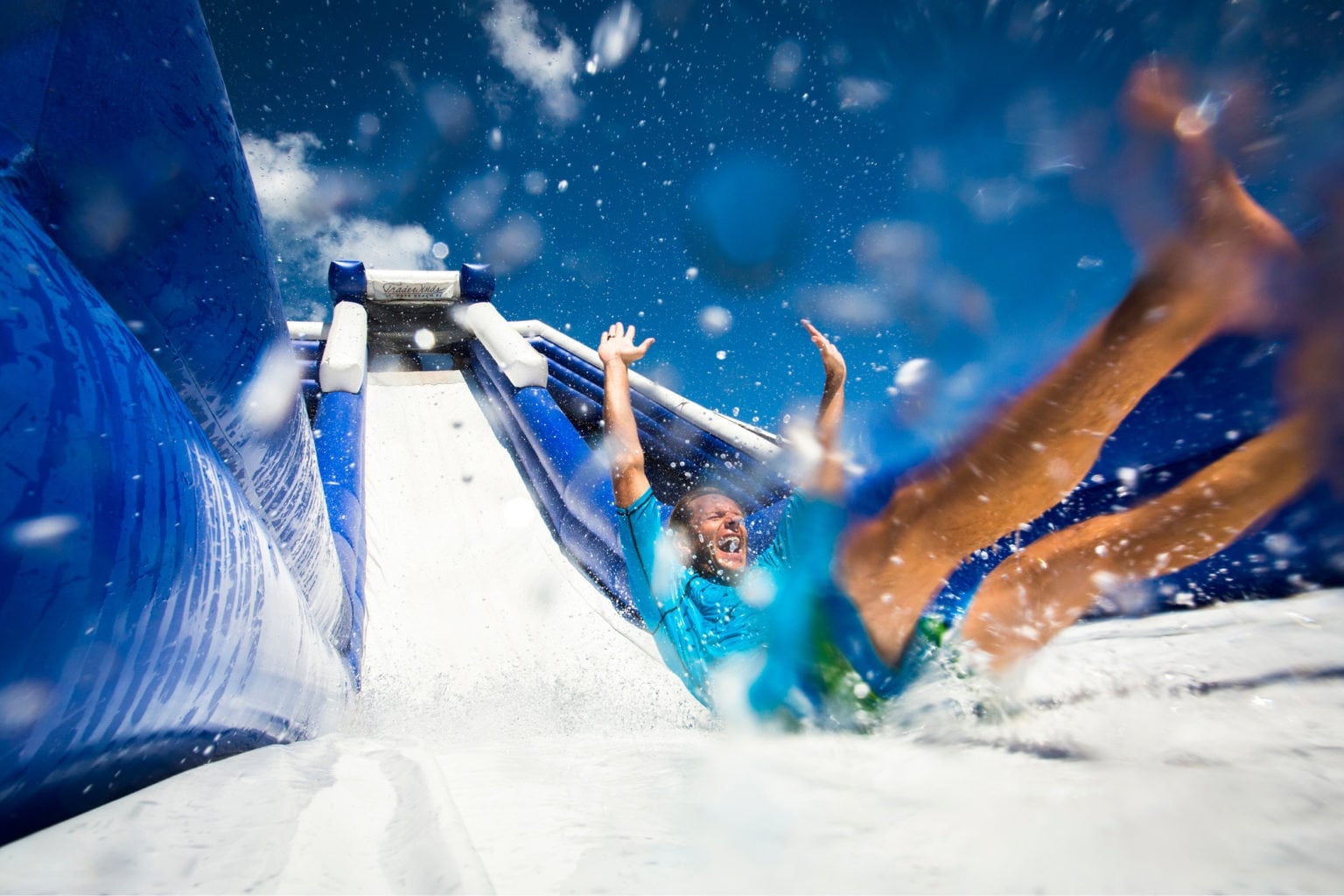 Your Inflatable Slide Rentals are awesome, but I'm planning a party on the summer, do you offer water slide rentals?
This inflatable slide rentals are supposed to be use dry only, but we do understand that if your are planning a party on the summer the best way to go is with a water slide rental.
We have a Nashville water slide rentals category with some of the nicest commercial inflatable slides.
But we don't stop there, we have a whole category dedicated to dunk tank rentals and water fun.
Please visit our water fun rentals pressing the button below.
Water fun and dunk tank rentals Nashville
We are located in the heart of La Vergne, in an strategic location for better serving every city in between Nashville, TN. and Murfreesboro, TN.
Our phone number and address are:
(615) 854 1020
152 Mason Cir La Vergne, TN 37086
Click here for driving directions
.
What are your hours of operation?
We are open the 7 days of the week and our hours of operation are as follow:

Sunday 12:00 pm-6:00 pm
Monday 8:00 pm-6:00 pm
Tuesday 8:00 pm-6:00 pm
Wednesday 8:00 pm-6:00 pm
Thursday 8:00 pm-6:00 pm
Friday 8:00 pm-6:00 pm
Saturday 8:00 pm-6:00 pm
Jumping Hearts Party Rentals
152 Mason Cir, La Vergne, TN 37086
615 854 1020
inflatable slide for rent, inflatable slides for rent, inflatable slides for a adults, inflatable slide for adults, Nashville slide rentals, Murfreesboro slide rentals, slide rentals Nashville, slide rentals Murfreesboro, party ideas, slides for rent Nashville, slides for rent Murfreesboro, slides for daycares, slides for little kids, slides for a party, birthday parties, birthday party ideas, Nashville jumper, colorful slide rentals, Nashville party rentals, Murfreesboro party rentals, party rentals Nashville, party rentals Murfreesboro