Water Slide Rentals Nashville.
  Inflatable Water Slides

Water slides in Nashville Tn are a favorite among kids and adults, all you need is a hot day to set the fun free. Our water slide rentals category has plenty of options, and they are all full of fun! Picture yourself in a hot and humid Nashville summer day having a splash on a water slide rental, but don't stop there... we also offer snow cone machine rentals, snow cone supplies for sale and all types of concession machine rentals. Your water slide rental is ready, what are you waiting for? Make it a reality... reserve online or call us at 615-854-1020.
Our prices DO NOT include tax and delivery. Price may vary during Holiday weekends


If your Inflatable water slide rental is set up in concrete, or asphalt, or requires sandbags to secure the inflatable water slide, there will be an additional fee for your rental.
One of our most popular categories in summer is by far Water Slides for rent in Nashville.
Summertime in middle Tennessee can be extremely hot and humid, making a birthday party a challenge. The best way to make sure that your guests are going to be cool during your party is bringing a water slide rental to your birthday party!
In Jumping Hearts Party Rentals we have only top quality water slides in inventory, providing you with the best water slide rentals in Nashville and surrounding areas.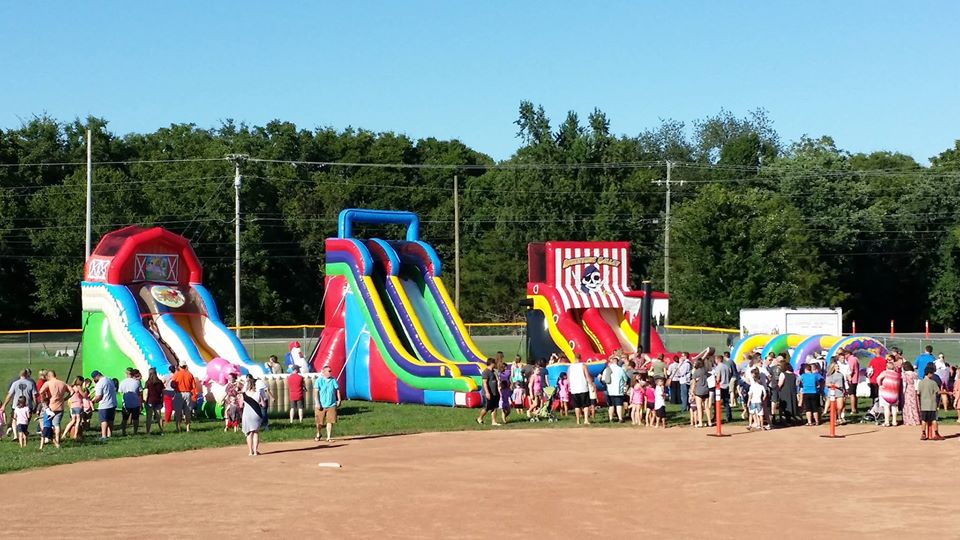 A Nashville Water Slide rentals is one of the best birthday party ideas if your birthday is on the summer .
Let's face it we all love water slides. Specially if it's going to draw a big smile in the face of one of your kids and a water slide rentals guarantees happiness all around your birthday party!
Our inventory of water slide rentals has plenty of choices of different highs and to meet different party themes. How about a snow cone machine rental? Please click the button below to learn about concession machine rentals
Concession machine rentals in Nashville
How many times have you looked for the perfect water slide for rent in Nashville and can't find what you are looking for? We have a great selection of water slide rentals in inventory.
At Jumping Hearts Party Rentals we keep adding and replacing units to our Nashville water slide rentals inventory to ensure that our customers have the best selection of water slides available. We also have plenty of water games rentals that you can add to your order and to make your fun even bigger!
One of the most popular water games in Nashville are dunk tank rentals, or dunking booths as some people call them.
Learn about Dunk Tank Rentals in Nashville
We are located in the heart of La Vergne, in an strategic location for better serving every city in between Nashville, TN. and Murfreesboro, TN.
Our phone number and address are:
(615) 854 1020
152 Mason Cir La Vergne, TN 37086
Click here for driving directions
.
What are your hours of operation?
We are open the 7 days of the week and our hours of operation are as follow:

Sunday 12:00 pm-6:00 pm
Monday 8:00 pm-6:00 pm
Tuesday 8:00 pm-6:00 pm
Wednesday 8:00 pm-6:00 pm
Thursday 8:00 pm-6:00 pm
Friday 8:00 pm-6:00 pm
Saturday 8:00 pm-6:00 pm
Jumping Hearts Party Rentals
152 Mason Cir La Vergne, TN 37086
615 854 1020
summer time water fun, summer party ideas, water slides for a adults, water slide for adults, Nashville water slide rentals, Murfreesboro water slide rentals, water slide rentals Nashville, water slide rentals Murfreesboro, party ideas, water slide for rent Nashville, water slide for rent Murfreesboro, water slide for daycares, water slides for little kids, water slide for a party, birthday parties, birthday party ideas, Nashville water slides, colorful water slide rentals, Nashville party rentals, Murfreesboro party rentals, party rentals Nashville, party rentals Murfreesboro