Save money on bounce house rentals Nashville.
  Package Deals

We made some bounce house packages in an effort to provide our customers with high-quality bounce houses in Nashville, at affordable prices when they rent more than one inflatable at the same time. We have several inflatable package for rent, most of them including a bounce house rental, an inflatable slide rental, and a cotton candy machine rental. We get asked often how to save on bounce house rentals, and that's why we made bounce house and slide rentals easy by getting them bundled on an inflatable package!
Our prices DO NOT include tax and delivery. Price may vary during Holiday weekends
If your Inflatable Package rentals is set up indoors, in concrete, or asphalt, or requires sandbags to secure the inflatable package rental, there will be an additional fee to your rental.
With Jumping Hearts Party Rentals you don't need a bounce house coupon to save on your bounce house package!
Forget about coupons for bounce houses or bounce house discounts, Jumping Hearts Party Rentals has our own way to save you money when you rent a bounce house with us. We have plenty of bounce house packages for you to choose from, we have dry inflatable packages and wet inflatable packages.
It's awesome that I can save on bounce house packages. Do you offer bolloon twisting or face painting?
Yes, we do! As we all know there are some characters that have been a part of our lives and the lives of our kids, it may be dinosaurs, butterflies, or unicorns and kids loves to have them painted on their faces. That is why we hand-picked every single one of our balloon twisters, face painters, and magicians, trained them to our high standards of customer service, and hire only the best ones. To ensure that our customers receive the high-quality services that they deserve!
Visit our face-painting and balloon twisting page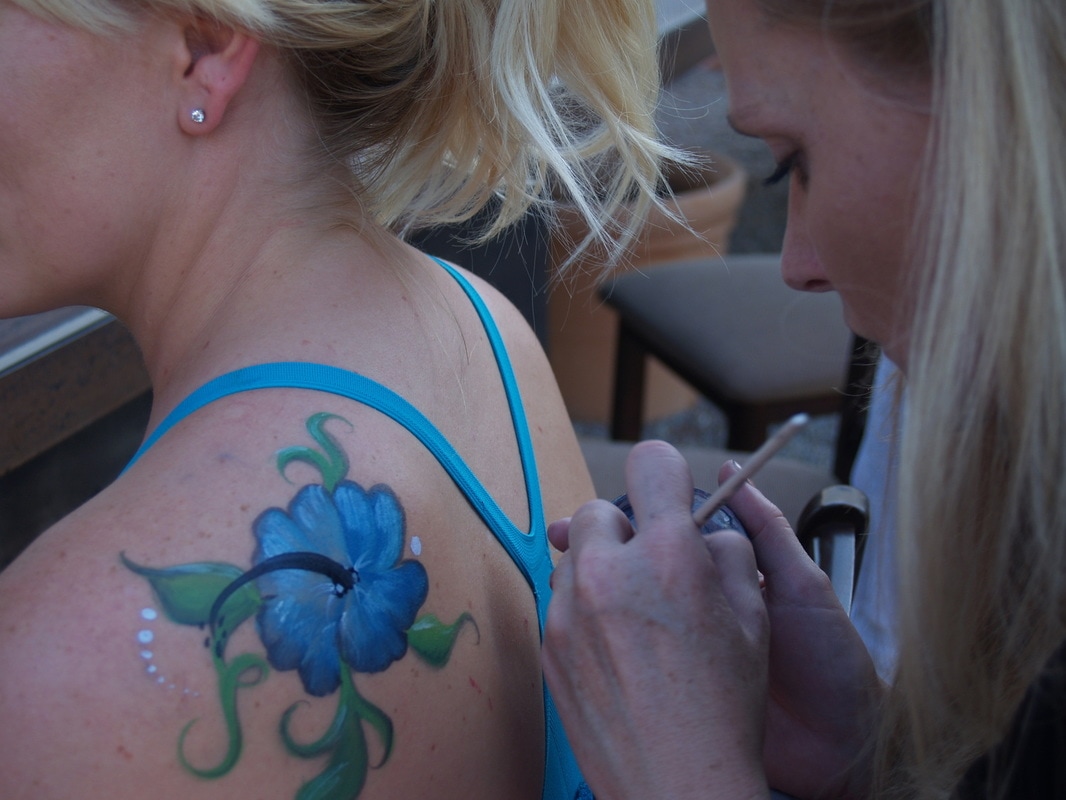 Saving money in bounce house packages is a great thing, but do you have just dry bounce house packages?
We are happy to tell you that Jumping Hearts Party Rentals also has water slide packages for rent. The most popular of of our water slide packages by far is the pirate adventures package for obvious reasons, I mean... nothing can beat the awesomeness of having an awesome pirate water slide and a great looking pirate bounce house in your yard, plus a snow cone machine to cool down on a hot summer day. But we also have some more water slide packages for you to choose from.
Pirate Water Slide Package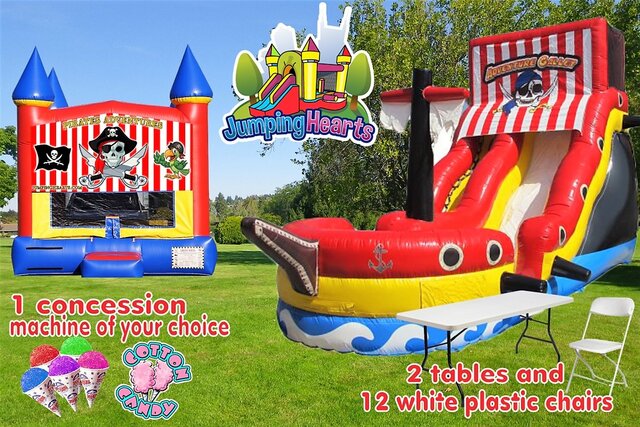 We are located in the heart of La Vergne, in an strategic location for better serving every city in between Nashville, TN. and Murfreesboro, TN.
Our phone number and address are:
(615) 854 1020
152 Mason Cir La Vergne, TN 37086
Click here for driving directions
.
What are your hours of operation?
We are open the 7 days of the week and our hours of operation are as follow:

Sunday 12:00 pm-6:00 pm
Monday 8:00 pm-6:00 pm
Tuesday 8:00 pm-6:00 pm
Wednesday 8:00 pm-6:00 pm
Thursday 8:00 pm-6:00 pm
Friday 8:00 pm-6:00 pm
Saturday 8:00 pm-6:00 pm
inflatable packages, save money on bounce houses, party rentals coupons, party rentals discount, cheap bounce houses, bounce house deals, bounce house coupon, bounce house for toddlers, bounce houses for toddlers, bounce house for a adults, bounce houses for adults, Nashville bounce house rentals, Murfreesboro bounce house rentals, bounce house rentals Nashville, bounce house rentals Murfreesboro, party ideas, bouncers for rent Nashville, bouncers for rent Murfreesboro, bounce houses for daycares, bounce houses for little kids, toddler bounce houses for a party, birthday parties, birthday party ideas, Nashville jumper, colorful bounce house rentals, Nashville party rentals, Murfreesboro party rentals, party rentals Nashville, party rentals Murfreesboro